FEBEST car parts catalog
Quick search OEM compatibility database Search by model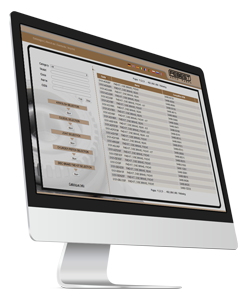 FEBEST online catalog includes over 15 400 articles covering over 100 000 OE references.
New online catalog with comprehensive search system allows to find a part that fits. The assortment is expending – FEBEST manufacturing produces around 150 new parts every quarter.
If your car is not in the list, please contact us via email, Facebook or Instagram providing with VIN code or chassis number.
Car parts catalog
About us
FEBEST GmbH was founded in 2008 in Frankfurt am Maine, Germany.
FEBEST became one of the leaders in the independent aftermarket of rubber-to-metal parts for Asian passenger cars. Parts for European and American cars are also available in a decent assortment. FEBEST parts are known for oftentimes being the only alternative to the budget unfriendly OE equivalents.
The vast majority of FEBEST parts are the components of unitized assemblies sold separately, and repair kits. This way the worn part can be replaced by a FEBEST component without changing the whole unit which keeps a car maintenance more efficient. Such repair is cost effective, time saving and altogether satisfying for a car owner.
FEBEST uses the innovative OEM based approach to product development. The analytical department reveals weak spots in new cars in the shortest time, which allows the company to react promptly to the market needs and produce the spare parts that will be in demand.
To enhance OEM parts FEBEST uses unique technical solutions. FEBEST patented technology - reliable threaded coupling in floating bushing production - enhances functional efficiency and part longevity.
Since summer 2015, all FEBEST products have been represented in the European spare parts catalog TecDoc.
Warranty and refund policies
Qualified technical support
Shipping within Europe 1-7 business days
Loyalty programs for business partners
Quarterly assortment expansion
More than 150 wholesale partners throughout Europe
ISO 9001 certified
FEBEST in your country
Find a FEBEST dealer in your region