Febest car parts catalogue
Quick search OEM compatibility database Search by size Search by model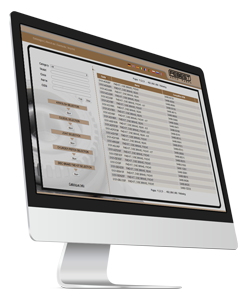 The automotive aftermarket manufacturer Febest's product catalogue includes over 10 000 items of automotive spare parts, which are analogues for more than 50 000 of original parts.
The repair parts catalogue is constantly updated - every month the company produces 100-200 new articles. The Febest production in the catalogue is divided into 9 categories: "Rubber Parts", "Suspension", "CV Joints", "Bearings", "Braking System", "Universal Joints", "Body Elements", "Clutch System" and "Other".
The car parts catalogue offers rich opportunities for searching necessary spare parts: by the model and category, OEM, name, size, and, of course, by the Febest article.
Car parts catalogue
Our services
We provide high quality services and the most advantageous offers for customers of all levels.
Online-shop
Low prices, easy search interface and free shipping in continental Europe, the UK and Ireland within 2-7 days.
Buy car parts online
Partner programm
The three level partner program for small business (service stations and shops). The discount at the "Gold" level is up to 39% of the normal retail price.
Read more
Wholesale store
For authorized Febest distributors only. The best price, prompt delivery, skilled technical support, warranty.
Dealer login
About us
Febest Europe Distribution is an official sales representative of the auto parts manufacturer Febest GmbH (Germany) and the only official Febest car parts distributor in Europe. Febest GmbH specializes in the production of car suspension and chassis spare parts. Febest Europe Distribution offers the entire range of Febest products on the European market.
Febest has no competitors in the world in the breadth of assortment in the "rubber" category of automotive spare parts ("bearings", "body elements", "braking systems", "clutch systems", "cv joints" etc.) and at the same time is actively developing other production areas. Febest product range covers the most popular car makes and models, primarily Japanese and Korean, as well as European and American.
Since the summer 2015, the Febest products have been represented in the popular European spare parts catalogue TecDoc.
Highly demanded products
The highest level of service
Warranty
Qualified technical support
Shipping within Europe – 2-7 days
More than 80 employees
More than 300 partners throughout Europe
Constant expansion of assortment
FEBEST in your country
Look for a representative in your country